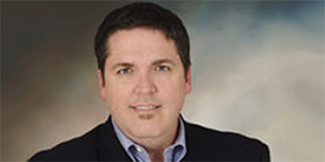 Ken Ashley was a self-described "rambunctious youth." That energy prompted him to join the Air Force when he graduated from high school a year early, at 17 years old.

"I was a bright kid, but I was rough and tumble," he says, "and thought that any branch of the military would provide me with the opportunity to grow, mature and travel, and to have fun."

After graduating from high school, Ken did not see college as an option and his parents gave their written permission for him to enter the military at 17. He was stationed at Incirlik Air Base in southern Turkey, outside of Adana, where he turned 18 and 19 years old.

"It got some of the wildness out of me," he says. "It made me an adult. It gave me some direction."

Ken credits his mentors in the Air Force for steering him toward getting an education. He started looking at colleges after he returned to the U.S., and since he was stationed at Seymour Johnson AFB in Goldsboro, N.C., East Carolina was a natural fit. And he flourished.

"I had great professors such as Tinsley Yarbrough (ECU professor emeritus, political science) and I worked very hard every year for four years," Ken says. "My hard work paid off, because I graduated magna cum laude and was selected as the outstanding senior for my department. My hard work also resulted in my being accepted into law school at UNC-Chapel Hill, where I received a scholarship and completed one year of three."

However, law school wasn't for him and he went into marketing.

"I know how important (an education) is," Ken says. "ECU means a lot to me. No doubt that the education I received at ECU made me who I am today."

Ken credits Tinsley Yarbrough for making him who he is today.

"Ken is a terrific person," Tinsley says, "and he was a super—student bright, articulate, humorous, invariably prepared, genuinely interested in the course material, a model for his peers. Students of Ken's caliber make college teaching a truly rewarding profession."

As a matter of fact, Ken's relationship with Tinsley is still so close that he and his wife, Lisa, drove from Ohio to attend Tinley's retirement party in 2006.

"I'm incredibly proud I graduated from ECU," Ken says. "It's always had this really fond place in my heart."

To recognize the significance of the education he received at ECU, the Ashleys endowed two scholarships—the Ken and Lisa Ashley Endowed Scholarship for students majoring in political science at the Thomas Harriot College of Arts and Sciences, and the Ken and Lisa Ashley Student-Athlete Scholarship Endowment.

As a planned gift, the Ashley's commitment to East Carolina will help students long after their lifetimes.

"You can't take it with you," he says. "It's a way to show that we care, about ECU and its students," he added. "There's no better way to share some of that legacy."

While Ken was attending ECU, he received a small scholarship to help cover his expenses; he still remembers that affirmation today.

"I remember how important it was to me," Ken says. "It was really neat because my performance as a student was rewarded. It stuck with me."

The scholarships he and Lisa established are his way of ensuring that more students are recognized in a similar way.

"ECU, even though it has incredibly dynamic and supportive alumni, they're competing against some heavy hitters in North Carolina," he said, referring to other universities in the UNC System.

"The underdog mentality at ECU is good," he says. "I've prided myself on being that person that surprises you a bit. ECU's like that."

Questions? Contact Kendra Alexander at 252-328-9566 or alexanderk@ecu.edu, or visit www.ecu.edu/plannedgiving.

The information on this website is not intended as legal or tax advice. For such advice, please consult an attorney or tax advisor. Figures cited in examples are for hypothetical purposes only and are subject to change. References to estate and income taxes include federal taxes only. State income/estate taxes or state law may impact your results.