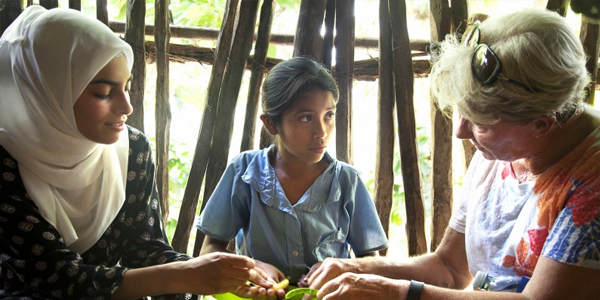 Service has always been at the heart of East Carolina University. Its mission continues to inspire the next generation of leaders to carry the spirit of service into their professional and personal lives. ECU Alumna, Gayle Shearer '66 has done just that.
Gayle grew up in Spring Hope, North Carolina. Along with her three siblings, she chose to major in education at East Carolina University. Gayle said, "Like it is today, ECU was the best place to become a teacher." During her time at ECU, she learned many valuable lessons but the one that sticks out the most is from the teacher who mentored her during her student internship. She told Gayle to be, "firm, fair, and consistent." Gayle has lived by these words since then.
Throughout Gayle's career as an elementary school teacher and real estate agent, she has constantly served others. For 12 years, she loved being in the classroom. She focused on motivating her students to do their very best, dream big, and be kind to one another. Her mentor's wisdom continued to drive Gayle as she changed careers. She sold many homes that helped the underserved population. "The people buying the government subsidized houses, their homes were just as important to them and me as the attorneys I sold a house to," she said.
Like a true Pirate, Gayle continues to give back in her retirement. "The mission work my husband, Ed, and I do in Guatemala has been life changing," Gayle said. "There's no doubt we help them with education, clothing, painting the schools and building houses, but what they give us is so much more." Beyond their work in Guatemala, they are also active with the Dive Pirates Foundation. This organization gives individuals with disabilities, including veterans, the opportunity to become certified scuba divers. Every year Gayle and Ed travel with a group to the Caribbean and watch those involved be able to accomplish their goals that at one time seemed so unlikely.
Not only do the Shearers give back through their time and efforts, they also give back financially to their alma maters. As a testament to Gayle's giving heart, she added, "I have been very blessed, and I believe that if you have excess money and you're comfortable in your planning, you need to do something worthwhile. It's just the right thing to do."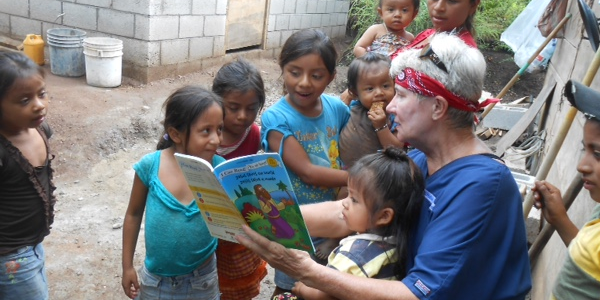 Gayle has been an annual donor to ECU for the past 32 years. She has always "given what she could afford at the time." When the time was right, Gayle and Ed decided to increase their giving by establishing the Gayle Morgan Shearer Scholarship which supports ECU students majoring in elementary education. "East Carolina makes it very easy and affordable to start a scholarship if it's something that you want to do." Most recently, Gayle and Ed have taken an additional step in supporting ECU students by making arrangements in their wills. An additional gift through their bequest will be left to the ECU Foundation to increase the value of Gayle's scholarship fund.
Gayle and Ed graduated without student loan debt thanks to the generosity of their parents. "Every parent would like to be able to do that, but that's just hard to do in this economy." Gayle keeps the letter from her first scholarship recipient in her address book and reads it from time to time. Like clockwork, when she thinks about it, she gets emotional. "It was wonderful," Gayle said holding back tears. She has quickly learned that, "one thousand or two thousand dollars makes a difference in someone being able to go to school and get an education."
Former Chancellor Leo Jenkins once said, "Let me say that I take with me the pride and dreams of East Carolina University. I will forever hold closely the love and affection which flourishes within our circles, raises us above ourselves, and serves us with hope and reward. And, above all, I take with me the lasting commitment to answer the call of East Carolina-whenever and wherever I can serve." Leo would be proud to call Gayle Shearer an East Carolina University graduate and fellow Pirate