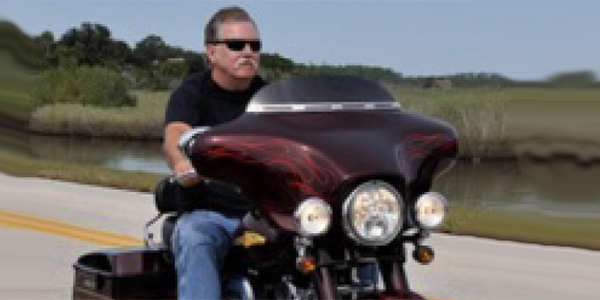 Richard Caudle went to high school like anyone else, but his teacher's recommendation that he apply to East Carolina University changed his life forever. It turned out to be the only college he applied to and, for that, he has no regrets.

"My years at the university were challenging, but they were some of the best years of my life," he says."

Because of his wonderful experience, he decided to give back to ECU. He hopes that by including the university in his estate planning, he will be able to make a real difference in the lives of ECU students.

"I know how much I benefitted from my college experience and would like to afford others the chance to have that same opportunity," Richard says.

Richard's parents, Sara and Roddye Caudle, never had the opportunity to go to college."

"They were determined that my brother, David, and I would be college educated and sacrificed tremendously to make that happen," he says.

In 1969, Richard's parents' hard work and determination paid off when he graduated from East Carolina University with a Bachelor of Fine Arts degree.

After three years of teaching art at a junior high school, he made the first of many career changes and became a welder at the Newport News shipyard. In the years that followed, Richard worked in graphic design, art and installation. He also owned a Harley-Davidson dealership and started a business with a friend and ECU alum. He continues to work as a self-employed graphic designer and photographer today.

Providing Opportunities

Richard enjoys riding his motorcycle locally and on longer trips to Colorado and Wyoming. He spends time kayaking and has lately started jumping out of "perfectly good airplanes," as he describes them.

"I'm just an average Joe who isn't able to make large gifts, so including ECU in my estate planning was the right way to go for me."

He says that although he won't see the results of his donation firsthand, just knowing that his gift will be providing others with opportunities is enough.

"ECU students receive a top-notch education that enables them to compete anywhere they choose, but the university's focus on service to eastern North Carolina is especially important," Richard says.

"One of my favorite quotes is, 'Kids who learn that they can create generally don't destroy.' As one learns to appreciate his or her own uniqueness, they learn to respect it in others."

And what better way to help build our students' self-esteem and self-worth than to help provide them with a quality education and the means, knowledge and spirit to create.