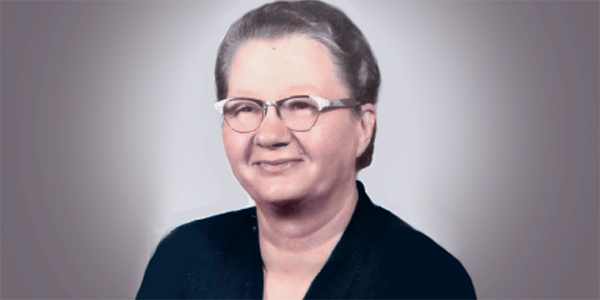 One crisp fall morning, Ora Watts was standing at the window in her kitchen and she spotted that familiar yellow school bus coming by her house. And when it passed by without stopping, she started to cry. Ora raised nine children, and for more than 30 years, she spent her mornings getting her kids up and off to school on that yellow school bus.

But now, her job was done. With her youngest child off at college, there was no need for that bus to stop at her house. Those hectic mornings she was so accustomed to had been replaced by the peace and quiet that all mothers long for and dread.

Ora always believed in the value of a good education. Six of her nine children attended East Carolina University.

"She was a tremendous influence in many ways," says her youngest son, Jim. "It was amazing that a country woman born in 1909 who only finished the eighth grade was such a strong believer in education."

Encouraging Education

His mother's positive influence inspired Jim to help others in the same way by establishing the Ora Godwin Watts Access Scholarship. The scholarship is awarded to a student from a public school in Columbus County.

"I just want to help the students there who have proven themselves academically, and who also have a sense of community. I want to give them sort of a leg up in life," Jim says. His own "leg up" in life began with his mother's support, but continued with ECU.

"East Carolina was my foundation to help me to achieve and accomplish what I've been able to do in my life. It really opened the door to the world, and I'm just so grateful for that," he says.

In addition to his generous financial support of ECU and its mission, Jim also gives of his time by volunteering on campus. "It's an intensely gratifying feeling to know that you're contributing to the ongoing success of a great university that's destined to become even greater, and to know that what you've accumulated will be used as a springboard for those who follow you to be successful in life also," Jim says.

To learn how you can make a gift in honor of someone you love, please contact Greg Abeyounis at (252) 328-9573 or Michael Ward at (252) 328-9566.