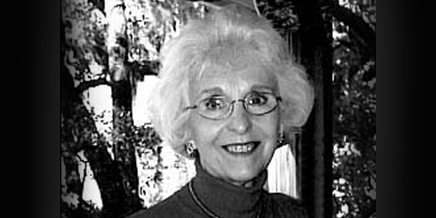 It is an even bet that anyone who has had cancer or whose family or friends have been touched by cancer knows Dr. Mary Raab, one of eastern North Carolina's true leaders. As one of the first medical oncologists in eastern North Carolina, Mary has earned a strong reputation for cancer care and the close relationships she develops with her patients.

"I have never met any person that I would put in the same arena as Mary Raab," says Beverly Cratch, patient care coordinator for radiation oncology at the Leo W. Jenkins Cancer Center and Mary's friend. Beverly first met Mary when she was treating Beverly's late husband. "She really knows with such intimacy each of the patients and she really projects, 'What can we do for them to boost their self-esteem, make them feel more confident?' She never veers from that set of ethics. Where she finds her physical, emotional, spiritual energy, I wish I knew, because it's like the fountain of youth."

A New Era of Care

Mary and her late husband, Dr. Spencer Raab, came to Greenville in 1977 as the area's first medical oncologists. Spencer led the ECU School of Medicine's first Division of Hematology/ Oncology until his death from cancer in 1993.

Their arrival heralded a new era in cancer care in eastern North Carolina. Before the Raabs moved to Greenville, cancer patients in the region had to travel to Durham, Chapel Hill or Winston- Salem, N.C., for cancer treatment. Very soon after they arrived, the Raabs realized how much eastern North Carolina needed them. "It didn't take six months before we were totally overwhelmed," Mary says. "We were on call every weekend and practically every night, and it was very challenging to say the least. We became very busy and had more work than the two of us could do, very quickly, which opened our eyes to the fact that there really was a significant need here for that kind of care."

To address that need, Mary and Spencer helped develop the Leo W. Jenkins Cancer Center, which provides a multidisciplinary approach to cancer care to more than 46,000 patients annually from eastern North Carolina and beyond.

Ensuring a Strong Future

In honor of the Raabs' impact, their friends, colleagues and grateful patients have created the Drs. Mary and Spencer Raab Distinguished Professorship in Medical Oncology to benefit the Leo Jenkins Cancer Center and help the Brody School of Medicine to recruit and retain high-caliber faculty and physicians. Mary has also made a planned gift to support the Leo Jenkins Cancer Center after her death. "I see this professorship as a link in the chain," she says. "We all can do our part and this is one of the parts that I would like to do because I really think it will help us to become a better academic center."

"I learned early in my working relationship with Mary," says Murrell McLeod, chair of the Friends of Leo W. Jenkins Cancer Center, "never, never stand between Dr. Mary and her objective." Her objective now is to see her vision for the Leo Jenkins Cancer Center realized. "I see the role of the Leo Jenkins Cancer Center as an academic resource for cancer care in eastern North Carolina, and not only for patients, but for physicians as well," Mary says. "If a physician in Goldsboro has a patient that he's not quite sure what to do with, I'd like to know that he feels comfortable picking up that phone and saying, 'What do you guys have to offer? What do you think about this? Do you have a clinical trial? Can I send a patient?' And then we could send that patient back to him. That's what I would like to see; that it could become the academic resource of the east."

But she also sees more immediate needs for the cancer center. "We're very short on space. Everybody recognizes the facility needs a whole new facelift and update. I hope that raising the awareness of the cancer center and what it means to this community with regards to its health care will help people see that we need to support it in any way possible."

You Can Help

Contributions are still being accepted for the Raab Distinguished Professorship. Gifts to the professorship will also help East Carolina reach the $200 million goal for its Second Century Campaign. Your contribution to the campaign and the Raab Professorship will truly make a difference in the lives of ECU's students, faculty and staff, as well as thousands of people in the region and beyond that will be treated at the Leo Jenkins Cancer Center.

"More than 30 years ago, Mary and Spencer Raab moved to eastern North Carolina to establish a state-of-the-art oncology service at a fledgling medical center," says Dr. Michael Weaver, a former colleague. "Through their tireless efforts, success was achieved, benefiting thousands of patients and their families who experienced the Raabs' warmth, love, concern and impeccable care. It is incumbent upon us to help continue this benefit for future generations by helping endow the Raab Chair of Medical Oncology."

The information on this website is not intended as legal or tax advice. For such advice, please consult an attorney or tax advisor. Figures cited in examples are for hypothetical purposes only and are subject to change. References to estate and income taxes include federal taxes only. State income/estate taxes or state law may impact your results.