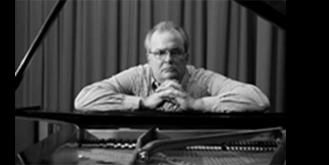 William "Bill" Reinhart arrived at the School of Music at East Carolina in 1972. ECU's music program was the outstanding music program in the Southeast at the time; the faculty, students, and facilities were and still are nationally recognized, giving ECU a significant advantage over other programs in the region.

Bill says ECU students were "made to feel at home with a group of professors that really, truly cared about us and our desire to be musicians." He graduated with a bachelor of music education (BME) in 1977. As Bill remembers, "We learned more than just notes, theory, and history from the faculty. We gained experiences that cannot be taught in the classroom but had a lasting influence on the rest of our lives."

After graduation, Bill toured for fifteen years with a variety of popular music groups throughout the United States. Since retiring in 1992, he no longer pursues music as a career. He returned from Hollywood, California, to his hometown of Richmond, Virginia, where he is now involved in a variety of investment ventures as well as serving as a director (along with his sister and father) of the Reinhart Family Foundation.

The foundation is a private organization that funds a variety of charities, primarily in areas of human services, health care, environmental issues, and education. The foundation became involved with East Carolina's School of Music after learning of a major need based on a significant reduction of funding from the A. J. Fletcher Foundation that supported student scholarships within the School of Music program for many years. At this time, the Reinhart Family Foundation began funding several immediate student scholarships as well as beginning a matching gift program (grant matching dollar for dollar gifts received) for the Faculty Emeriti Scholarship.

The Reinhart Family Foundation has consistently continued their involvement in both of these endeavors that increase support for scholarships and dollars distributed to students within the School of Music and expects to continue with this support for the foreseeable future.

Bill has most recently displayed his unwavering commitment by making a substantial bequest provision in his will that will utilize a portion of his estate to significantly enhance the William L. Reinhart Music Scholarships. He states one reason he was moved to leave this perpetual legacy is because "college is a far more expensive proposition these days" than it was when he was a student, and he is "glad that students with fewer options and financial means will have the same opportunities to pursue their dreams and goals." He is also proud of ECU's School of Music alumni for giving back both financially and with their careers as musicians.

East Carolina is continually recognized as a leading university with its music programs, and Bill credits that to the amazing talent and determination of his fellow classmates, alumni, and the School of Music's professors.

Bill summarizes by saying, "They have given so much to maintain and build upon an outstanding tradition of excellence. I want to give back to the School of Music because college was fun, my classmates and professors had, and still do, a tremendous impact on my life, and I want to pass that experience on to others. I was so lucky to have them as friends and mentors. I hope these scholarships will give many students the opportunity to enjoy gaining a top-caliber education from a wonderful program."

His generosity displayed in this magnificent manner will serve as a catalyst for future program growth and a higher degree of excellence and accomplishment for ECU music graduates in the future.

The information on this website is not intended as legal or tax advice. For such advice, please consult an attorney or tax advisor. Figures cited in examples are for hypothetical purposes only and are subject to change. References to estate and income taxes include federal taxes only. State income/estate taxes or state law may impact your results.